November 12, 2021
Viking Runes - a journey to the mysterious world of runes and magic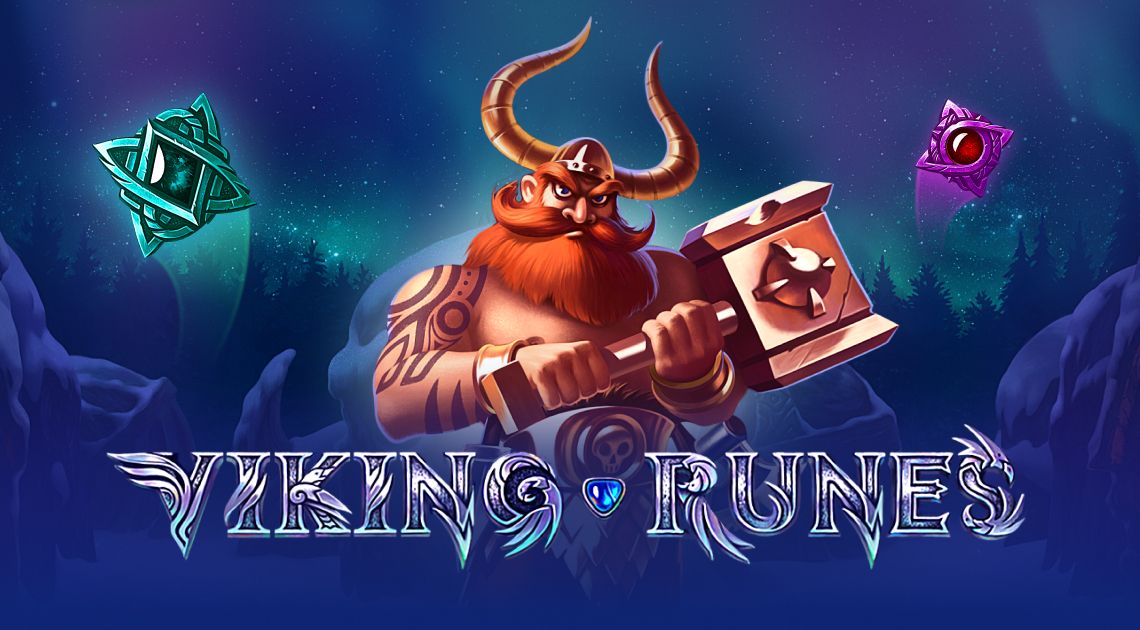 True Lab returns an updated version of its instant fave, Viking Runes, to the in -house network. The remastered slot offers the Bonus Buy feature allowing immediate access to Free Spins, the history of cascades available to the player, themed mechanics, and an immense max win of up to x25,000.
The tints of the Northern lights glow over the snow -capped runestone. Cascading runes are falling from its summit, creating winning clusters. Once several groups land at the same time, they all grant wins. Five or more cascades in a single spin initiate Free Spins with a multiplier that increases with further sequences. The Free Spins feature can alternatively be triggered by the game novelty Bonus Buy, providing higher chances of winning.
On every cascade, Lightning Wilds move onto the field. The number of active Lightning Wilds adds up with each spin, up to 4. During Free Spins, the magical Lightning Wild multipliers increase wins.
Only a fearless warrior will master three arts of the ancients, and find the hidden treasures. The powerful Runic Shuffle randomly changes the positions for all the icons on the field and forms a winning cluster. Spell Of Ancestors transforms all low symbols into identical runes. Viking Sorcery calls forth from 3 to 9 Wilds on the reels.
"Viking Runes has become the second studio's cluster game, following the seasonal Christmas Tree. True Lab reimagined the Scandinavic theme, and introduced its signature visual design to create a unique project aimed at big win chasers."
You are successfully subscribed!